If you sell products on your Shopify store, every interaction on that store should have a single purpose: conversion.
Of course your copy is there to excite and your photos were made to inspire, but if a user has to go to your Collection Page or Search Bar to get from the point of "I Love This!" to the point of "I'm Buying!", you risk losing them on the way.
There's a number of factors why this has to play out instantly: we are spoiled by the Internet, we want instant gratification, and yes, our attention span is getting shorter and shorter.
Admiring a beautiful photo and being offered that very same feeling instantly makes the choice a no-brainer.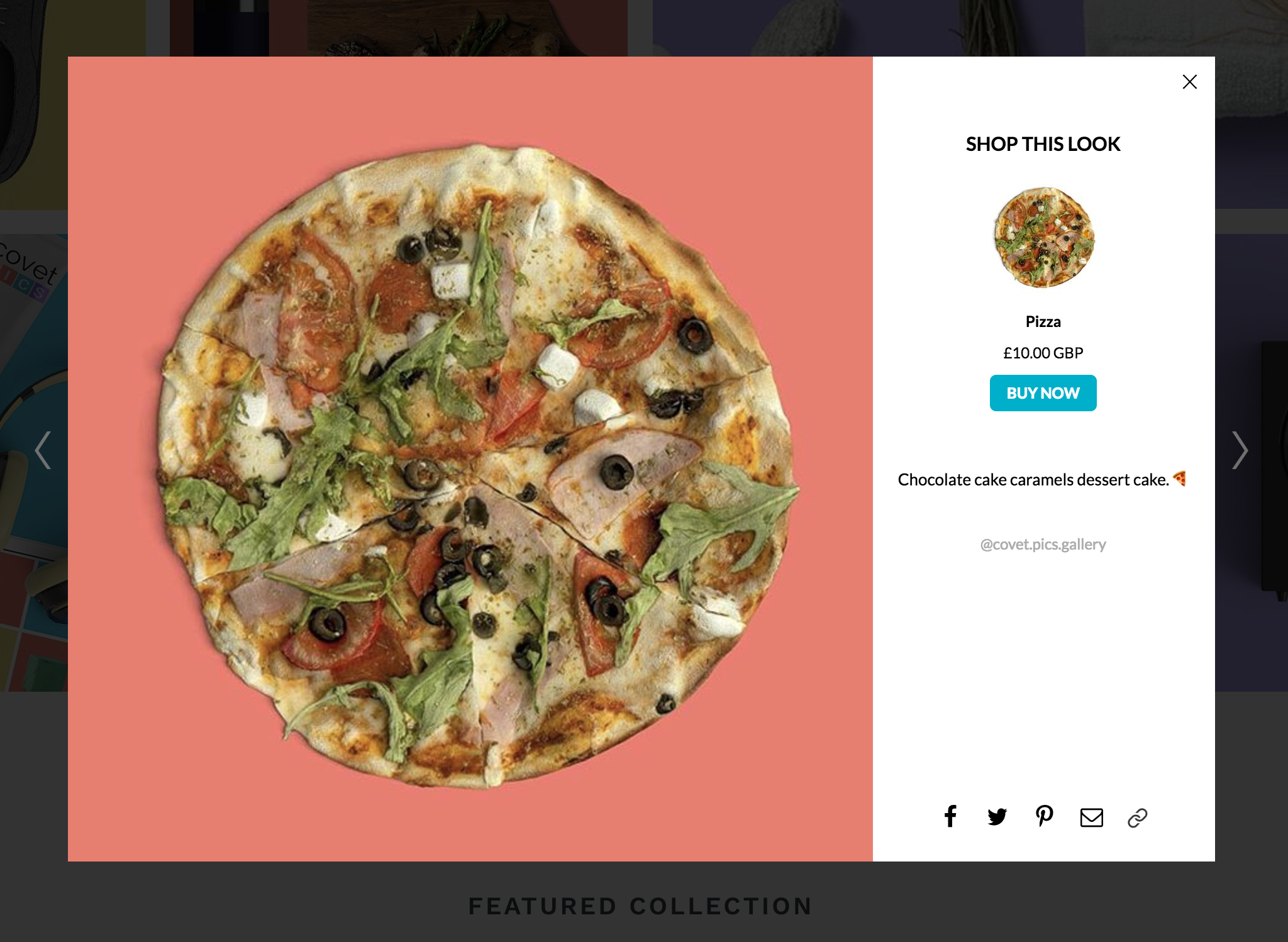 So - engage your Lifestyle photos, power up your Lookbook gallery and utilize your fabulous Instagram feed to funnel all visits toward the sale.
Start with Covet.pics today and Get Tagging.