1. Tag Products and position Hotspots on the image
In your Gallery/Moderate Gallery view, click on 'Tag Products' on the image. On the right side, search through the products in your store and select product you want to tag.
To move a Hotspot onto the accompanying product on the image, simply drag the numbered circle from top left corner of the image to the desired position.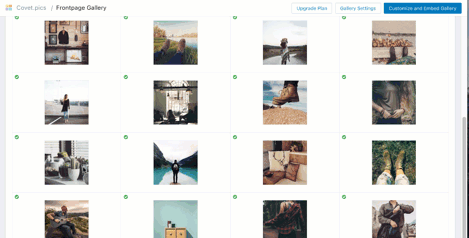 2. Enable Hotspots in the Customization screen
Once you have tagged products and added hotspots, you'll need to enable them in the Gallery Embed Settings.
1. In your Gallery view, click on the 'Customize and Embed Gallery' button in the top right.
2. In the right sidebar, choose 'Popups' and enable 'Show hotspots on images'. 
3. After you click Save Changes, you should see your hotspots in the popup.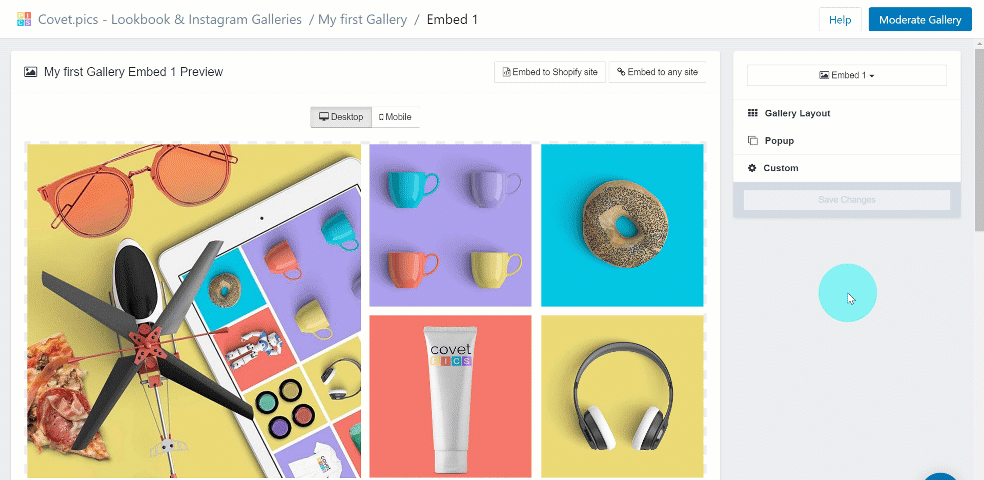 -----------------------------------------------------------------------