Welcome to Price Beater!
1. First thing you'll want to do, if you haven't already, is install the app from Shopify's App Store, and click Install App
2. Click the Settings link in the red message that appears at the top
3. Adjust your settings as you'd like them and then select Yes beside Active
4. Click Start 14 day trial when you're ready and repeat on the following page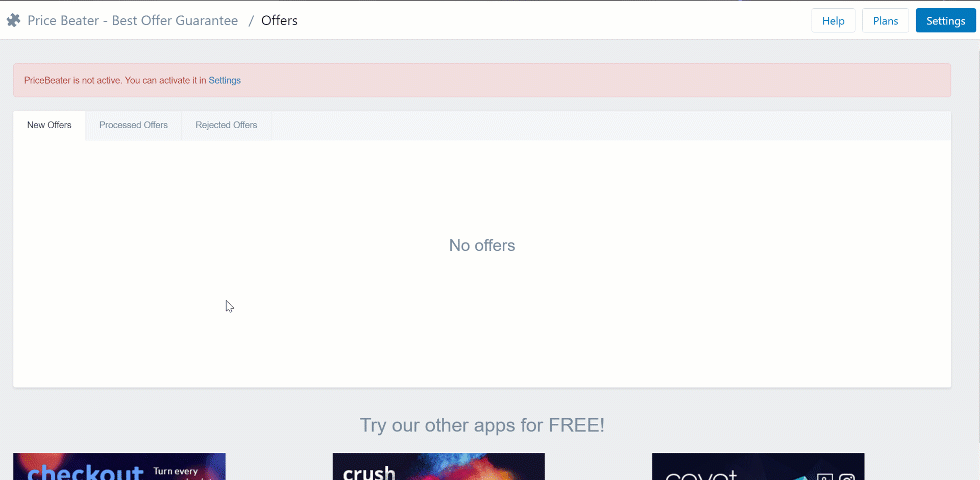 Afterwards, you can see what your new button looks like by looking at your site.
To further customize your button, you'll want to follow our guide on changing your app to Manual - See that guide here
-------------------------------------------------------------------------------------