Welcome to Checkout Share!
1. Install the Checkout Share app from Shopify's App Store
2. Automatically, Checkout Share will not be active - So you'll need to click Yes next to the Active text
3. Ensure all your settings are set up appropriately first though!
a. Type a Popup Message that your customers will see - this is how what they will read to convince them to share!
b. Type a Message after Share - this is what your customers will see after they share. A nice thank you note works well.
4. Click Save in the top right when you're done!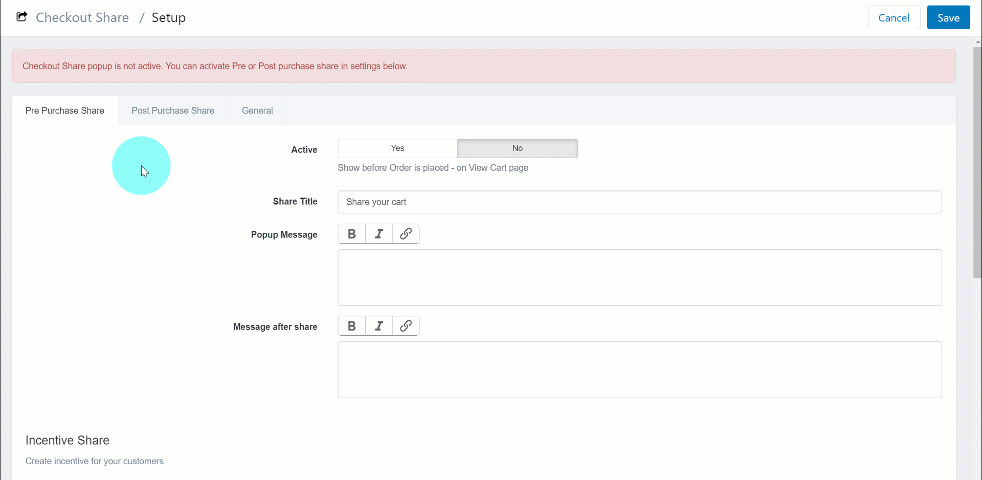 That's it! You're on your way to enjoying the benefits of Checkout Sharing!
------------------------------------------------------------------------------