1. Open the Crush.pics app and click "Details" next to the image you'd like to compare.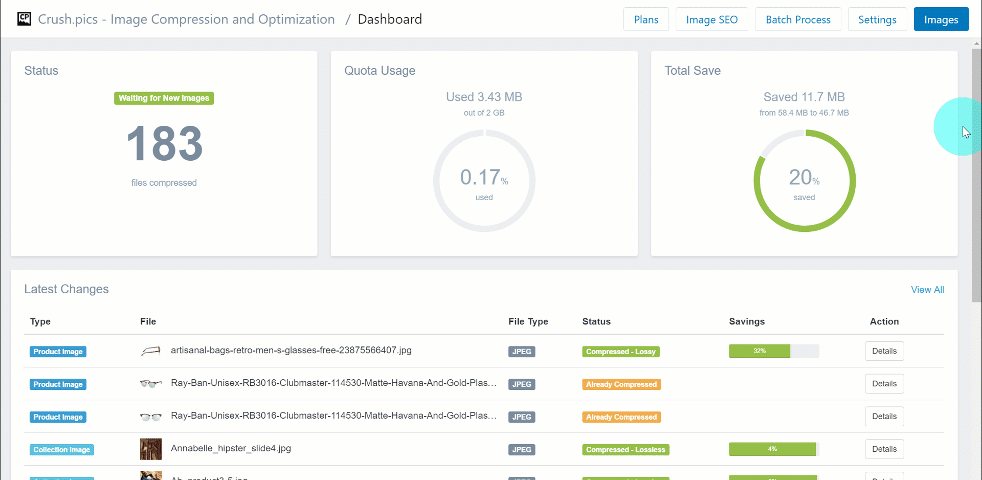 2. Scroll down to reveal the slider. Use your mouse to click and drag across the image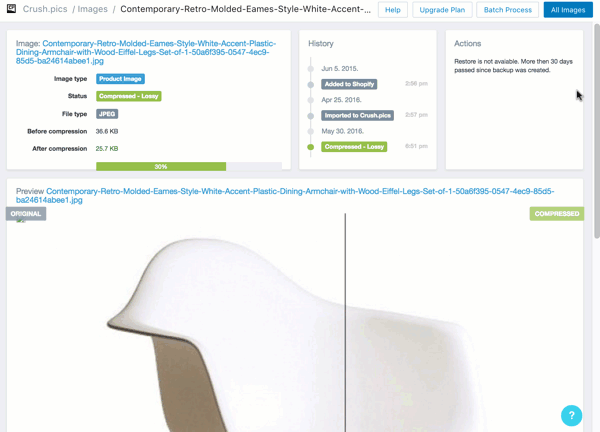 The original image will appear on the left, while the newly compressed image will be on the right.
------------------------------------------------------------------------------