Note: This is not available on the Free Plan.
You can now add filters to your gallery images to help you and your customers sort through them.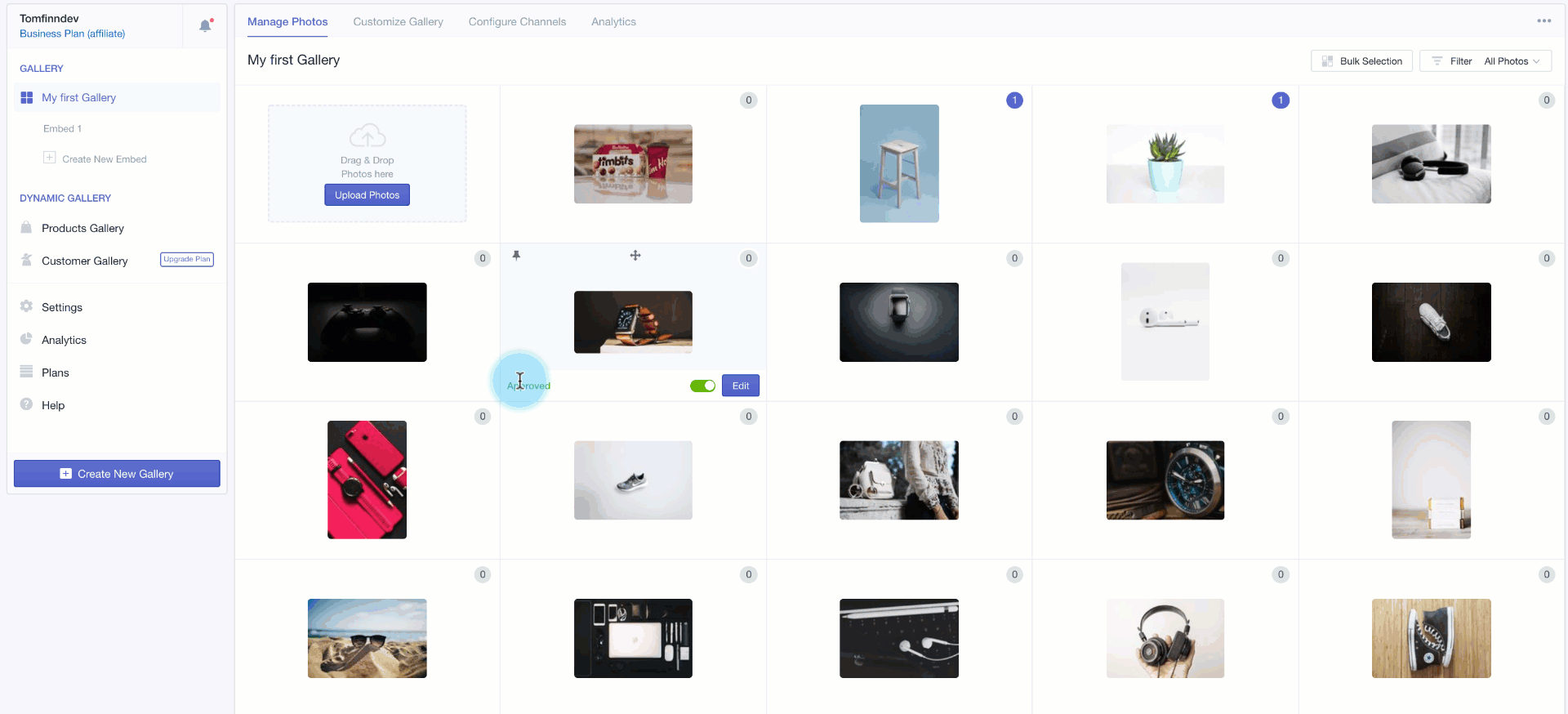 1. Open Covet.pics and select your gallery from the left menu
2. Click Edit on a post
3. Type in a filter and click Enter. Do this as many times as you have filters.
4. Click Save Changed - Repeat steps 2-5 for each image you want to add filters on.
5. Click the Customize Gallery tab
6. Go to the Layout tab > click Gallery Filters under Style Settings
7. Click the Show Gallery Filters box
8. Click Save Changes