You can now add filters to your gallery images to help you and your customers sort through them.
Note: This can only be done using Manual Posts at the moment.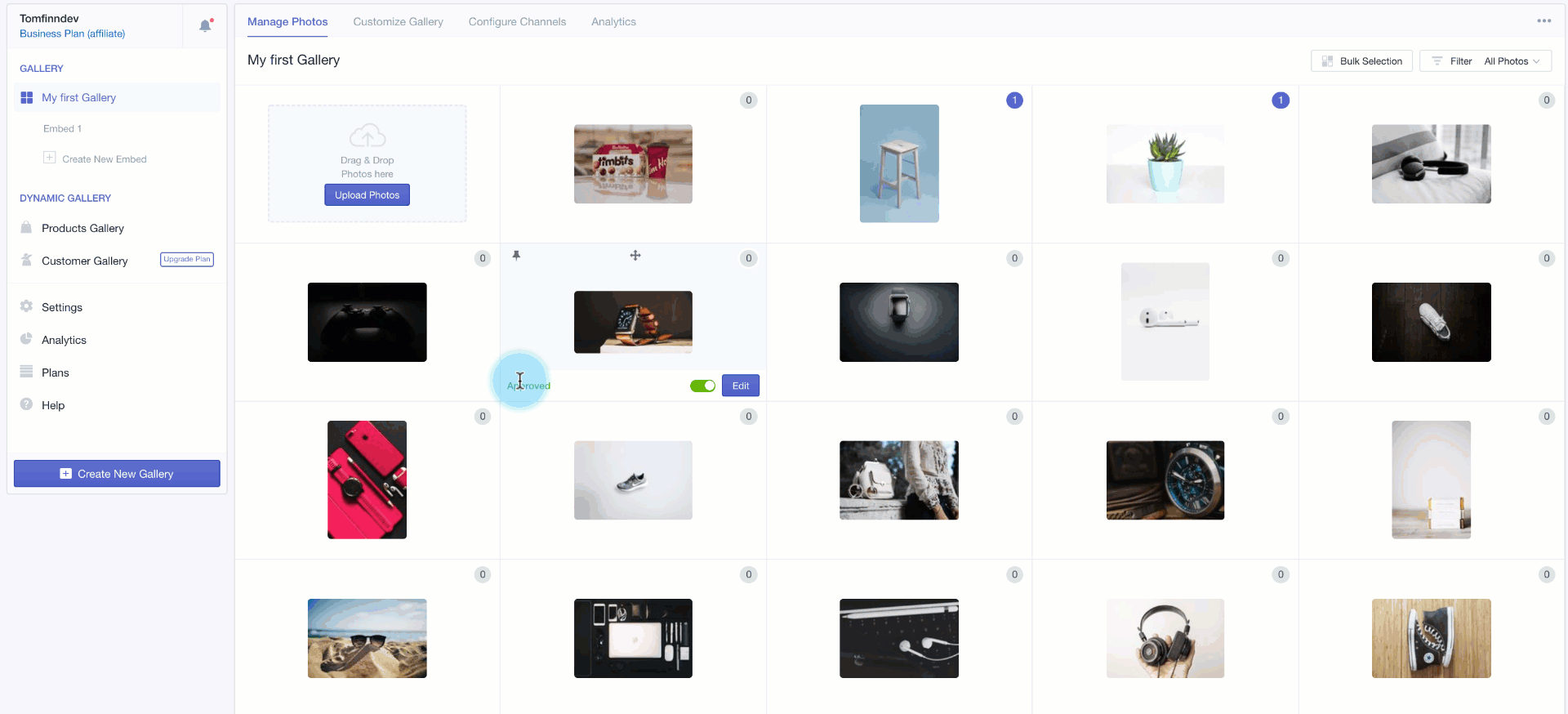 1. Open Covet.pics and select your gallery from the left menu
2. Click Edit on a Manual post
3. Type in a filter and click Enter. Do this as many times as you have filters.
4. Click Update Manual Post - Repeat steps 2-5 for each image you want to add filters on.
5. Click the Customize Gallery tab
6. Go to Gallery Layout > Gallery Filters
7. Click the Show Gallery Filters box
8. Click Save Changes