If you want to quickly revamp your Gallery Layout, use our new Gallery Presets wizard that will guide you to your new design in a straightforward, 2-step process! 
Where to find this wizard: in your Customize and Embed Gallery view, open the Gallery Layout settings panel in sidebar, and click on the 'Gallery Presets' button. This will activate the setup dialog. 

You will also be presented with this wizard automatically whenever you add a new Gallery. 

Now you can experiment freely and find the best layout for your Shopify store easily!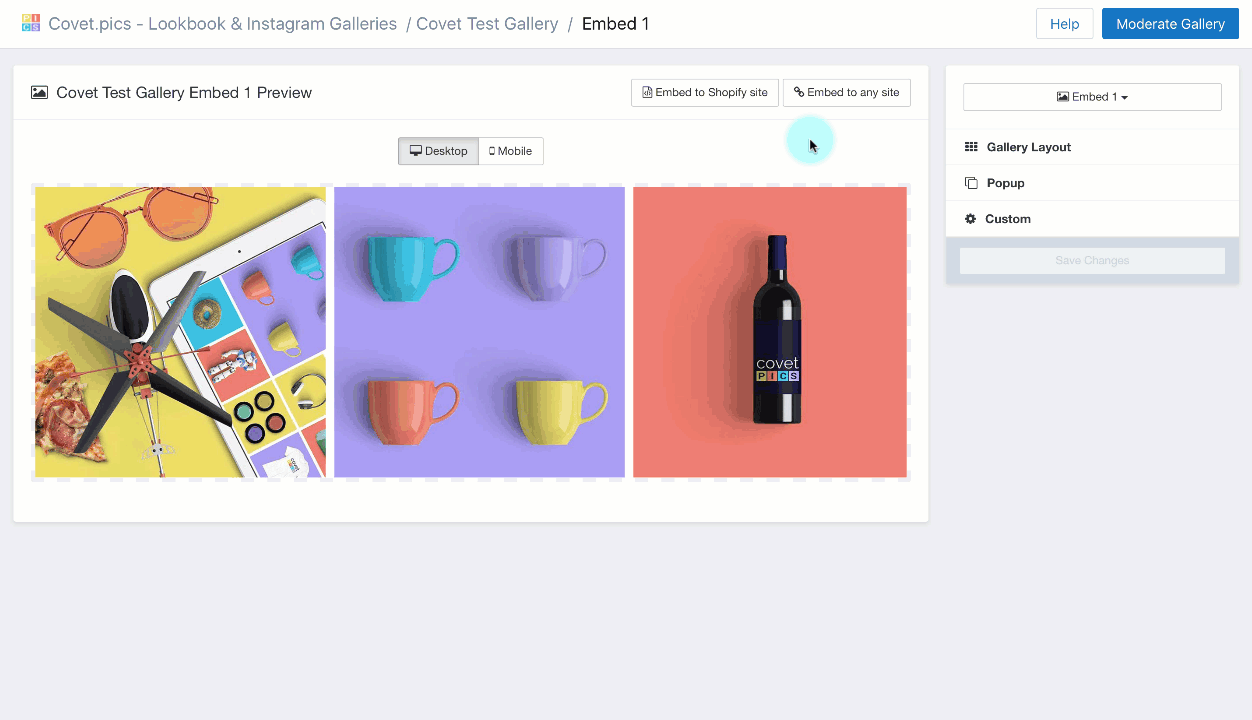 Learn more about Customizing Your Gallery Layout.