If you want to quickly revamp your Gallery Layout, use our new Gallery Presets wizard that will guide you to your new design in a straightforward, 2-step process! 
Where to find this wizard: in your Customize Gallery tab, open the Gallery Layout settings panel in the sidebar and click on the 'Gallery Presets Wizard' button. This will activate the setup dialog. Select a layout and follow the prompts.

You will also be presented with this wizard automatically whenever you add a new Gallery. 

Now you can experiment freely and find the best layout for your Shopify store easily!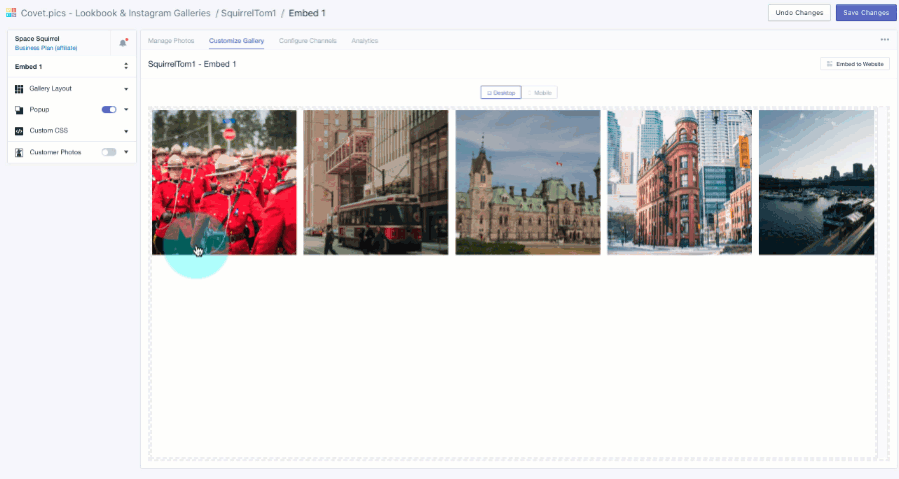 Learn more about Customizing Your Gallery Layout.