When a customer fills in a price request form you will be notified instantly by email(notification email used in Price Beater settings).
Send an automatic discount to your customer
Click Manage next to the offer you want to accept
Click Generate Discount
Enter a message to thank the customer or clarify the terms
Click Send Offer
An email will automatically be sent with your message a link that will auto-apply the discount
This will also move the offer to the Processed Offers tab in the app
Your customer simply needs to click add to cart and they will see the discount applied. 
For official Shopify documentation on discount codes please consult this article.
Email Template: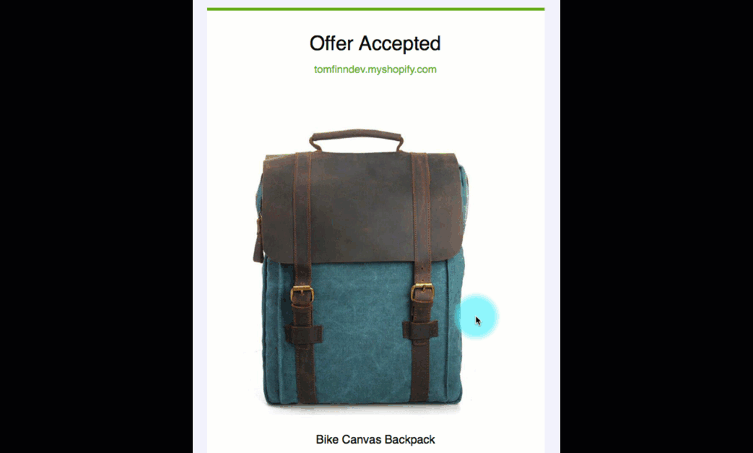 --------------------------------------------------------------------------------
Phone
When your customer fills in the price guarantee form, you will also be provided with their phone number. This can be used to contact the customer as well.
----------------------------------------------------------------------------------