This article explains what to check if you are not finding the attachment of your exported codes in your email inbox. 
1. Check the email address that you've entered by trying the request a second time. 
2. Depending on your email client, attachments show up in different areas. For example, Gmail attachments show underneath the message and you usually have to scroll to see it. 
Gmail

Outlook
Mac Mail
iCloud
Windows Mail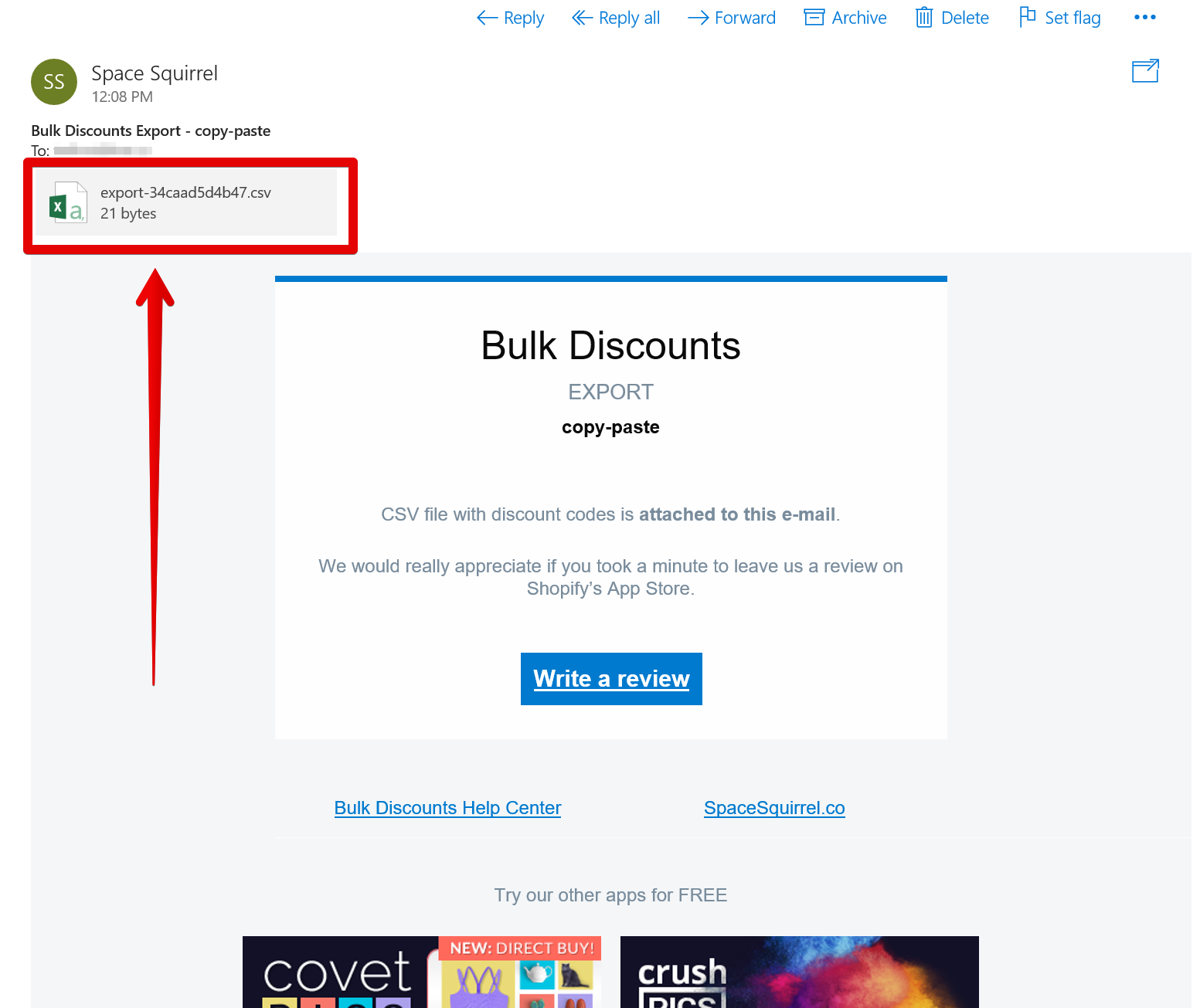 Still, can't find the attachment? Contact Us!