If your new Instagram images are not loading or if you received a disconnect email notification, you just need to click Reconnect under your Facebook profile.
Clicking this will just reload the page - there is no confirmation but the action will have been successful. If you're unsure,
contact us.
1. Go to Settings in the Covet.pics app
2. Click Reconnect under your Facebook Profile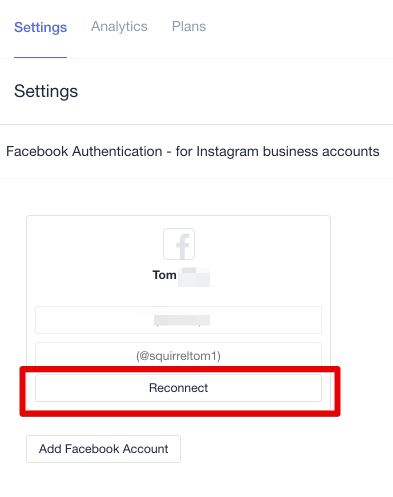 If there is a feed under Instagram API Authentication (Deprecated)

If you've received an email or an in-app message saying that you must reconnect, you might still have an old feed under the Deprecated API section. You must delete the current feeds (under Deprecated API) and start using the new Facebook API.