Note: If you are having trouble embedding your gallery, please Contact Us and we will help you get set up properly.
Using Covet.pics, you can embed the galleries you make anywhere on your store.
The most common places to embed the galleries are:
Note: If you use an app like GemPages or PageFly, they don't integrate the same way. You'll need to embed the gallery into the page builder app as custom HTML/CSS > Embed gallery on an external website
Click the links above to see guides that are specific to where you want to paste your galleries but start below to find your embed code.
Open Covet.pics and Select your gallery from the left menu

Click the Customize Gallery tab

Choose whether you want to Embed to a Shopify Site or rather Embed to any site. Most users will select the Shopify link
4. Copy the code and follow the appropriate guide below on where to place it.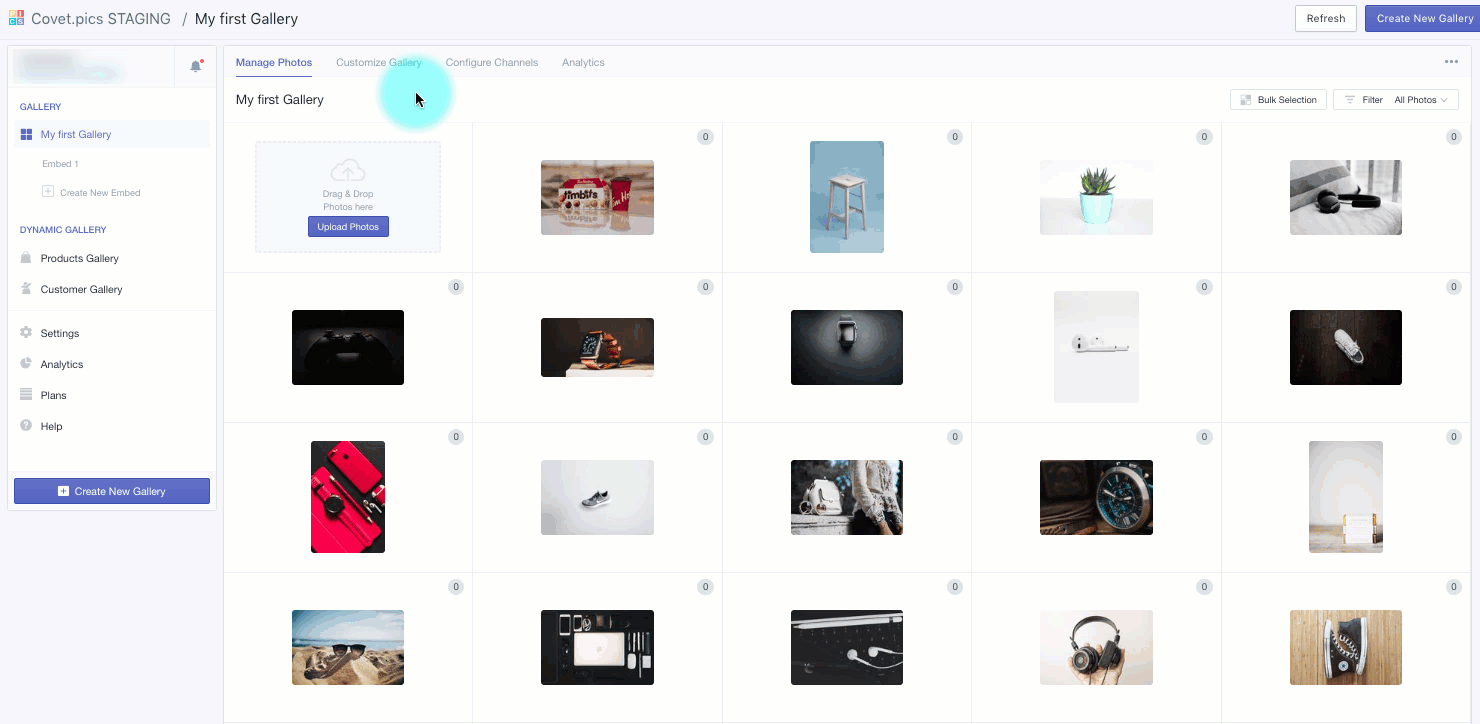 Next Steps to Embed your Gallery into your Shopify site
Home Page - Non-Sectioned Theme or Sectioned Theme (Not sure?)
Guide for Pages
Guide for Product Pages - Product Galleries (Paid plans)
Have more questions? Need help? Contact Us!