See a Demo of what it should look like here
This is a continuation of the "How to embed a Gallery" guide. If you're unsure of what type of theme you're using, follow this guide.
1. Find and copy your gallery's embed code - See this guide
2. Go to Online Store > Themes > Actions > Edit code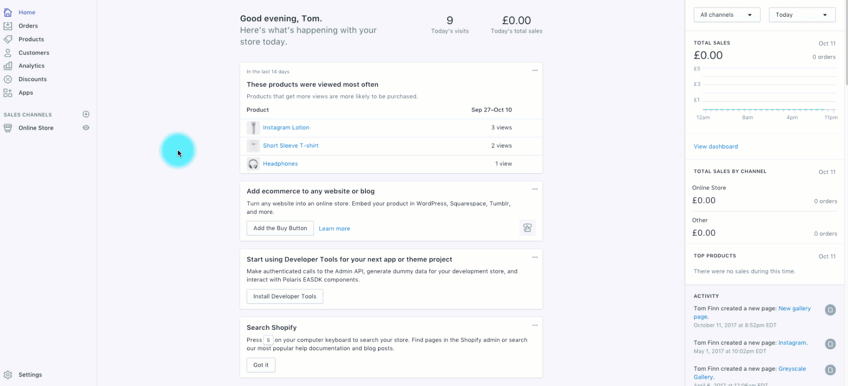 3. Under Templates, find the Index.liquid file and paste your code wherever you'd like to see your gallery. If that is at the bottom of the home page, then paste it as seen in the screenshot below.
Note: It's important to note that not all themes are the same and if you are having trouble finding the exact location you'd like, ask us or your theme developer for help.
4. Click Save in the top right and click the Preview button above that to see your changes.

Have more questions or having trouble? Contact Us!